F2BM LPC Hosts StratComms Design & Consultation Workshop for CoA Member Organizations
On 18-21 January 2023, the Legal Policy Change (LPC) Cluster of the Free to Be Me hosted the Strategic Communications Design and Consultation Workshop for the member organizations of the Communities of Action (CoA) at the B Hotel Quezon City.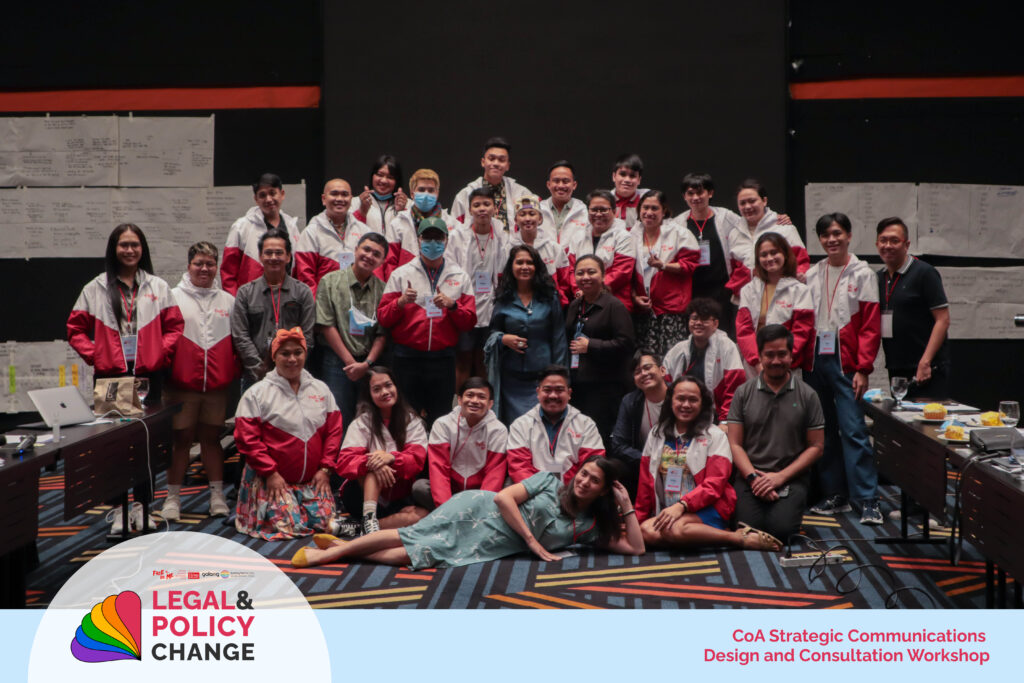 Highlights of the workshop included a presentation on the history of the anti-discrimination campaign in the Philippines by Babaylanes Senior Programs Officer Bryon Senga and an introductory session on campaign and organizational strategic communications by Gibby Gorres of Gugma PR. Additionally, there was also a discussion on the legislative process and a political mapping of the 19th Congress and other state actors by Vince Liban of PANTAY.
Throughout the input sessions, the CoA members were provided opportunities to not only discuss possible communication strategies to lobby for the anti-discrimination bill and similar policies at the local and sectoral levels for 2023, but also to initiate the development of their own organizational strategic communications plans.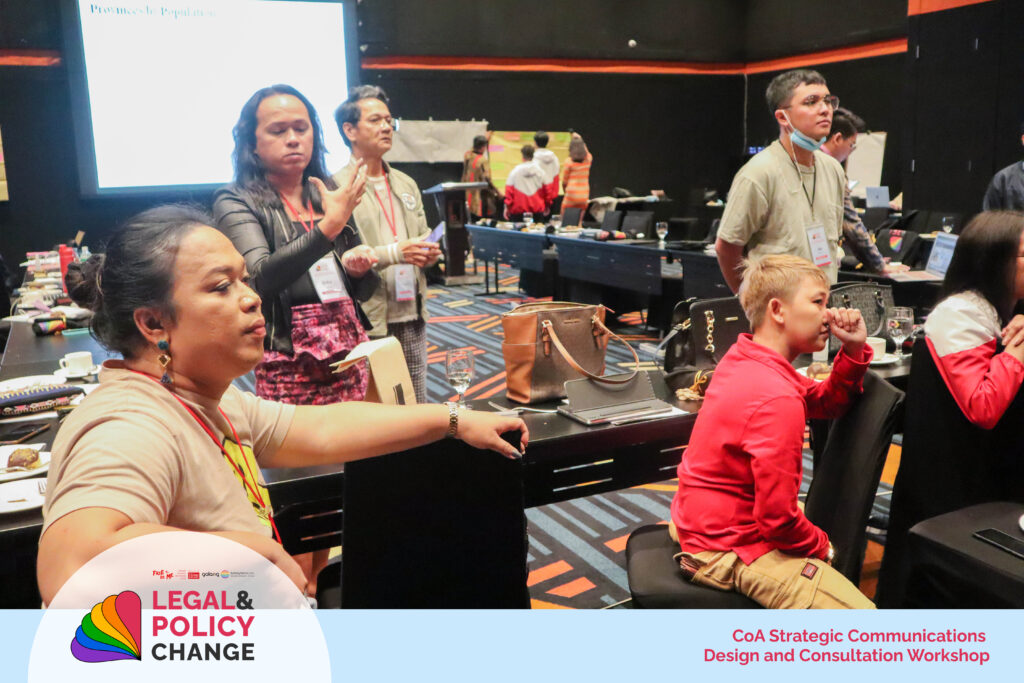 The four-day event was capped off with a fellowship activity with young and emerging LGBTQI leaders and other stakeholders during the Babaylanes Equality Fellowship Graduation Rites.