BEF Catch-Up: LGBTQI Issues and Protection and Project Management
With two more sessions done, we are almost nearing the end of our discourse and discussion series!
Last June 11, 2022, we had our 6th session on LGBTQI Issues and Protection. We were joined by our mentor Atty. Claire De Leon, the former secretary general of the Lagablab LGBT Network. Through this session, the fellows were able to learn more about the scope existing ADOs, challenges in their implementation, lobbying concerns, and even access to justice.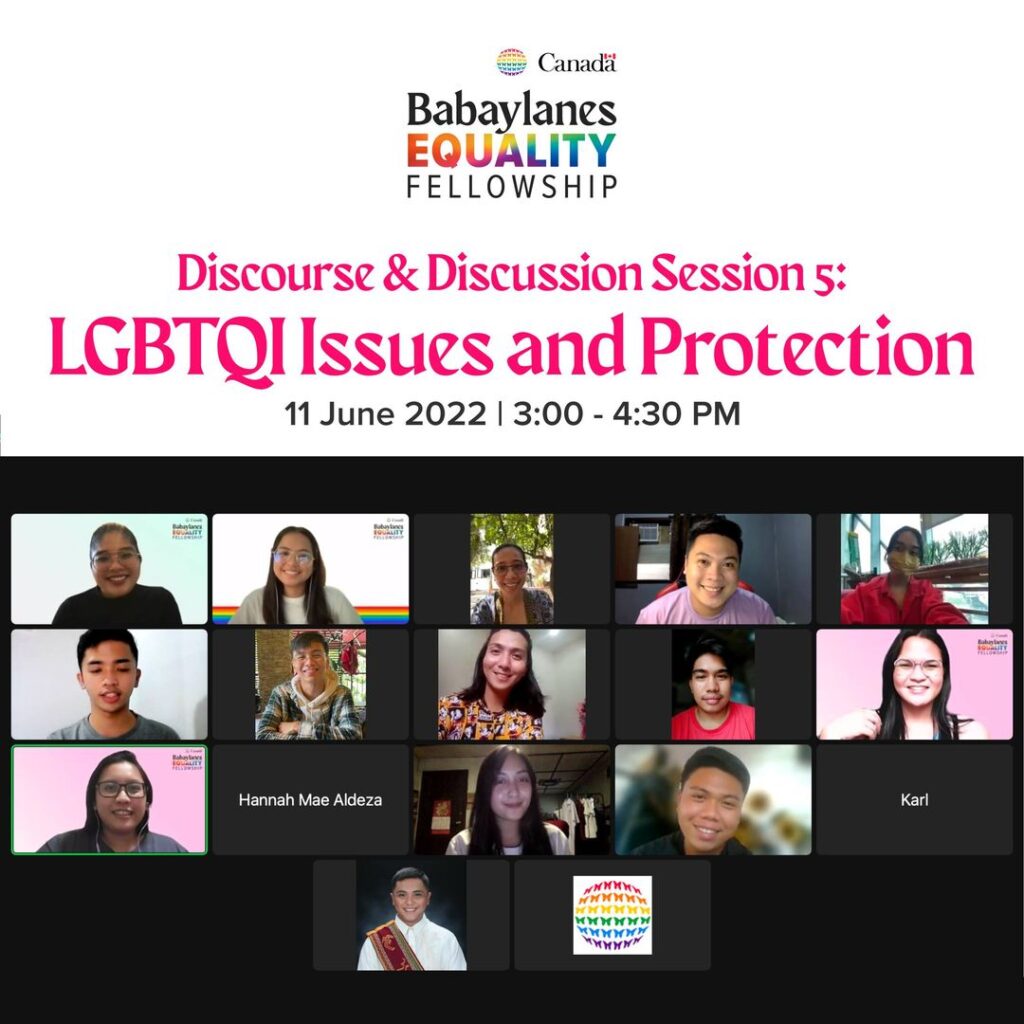 We then had our 7th session on Project Management with our Mentor Tacing Marasigan, who worked with various non-government and civil society organizations. Tacing discussed essential components in designing and implementing projects which were very helpful as the fellows prepare for their batch projects.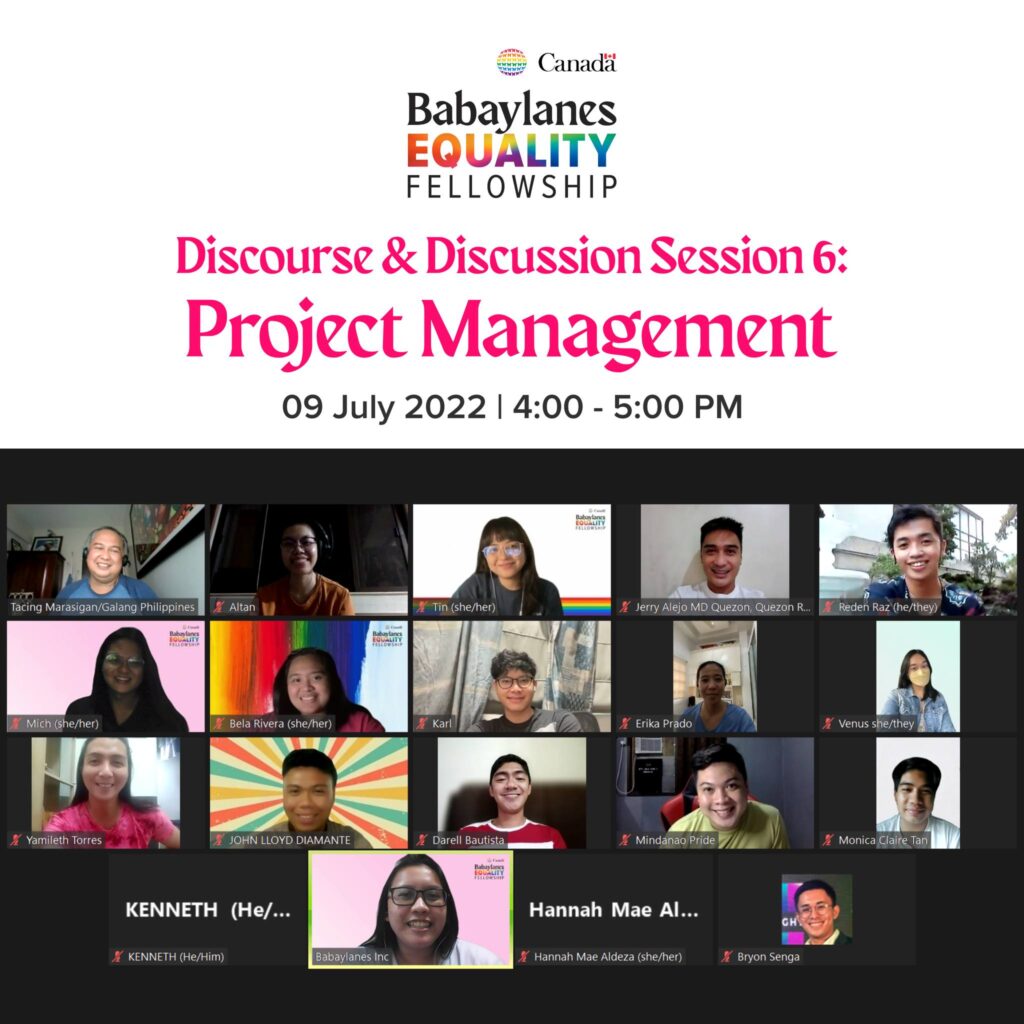 Only two more discourse and discussion sessions are left before the fellows proceed to their mentorship sessions and batch project implementation.